Saturday, 02 January 2021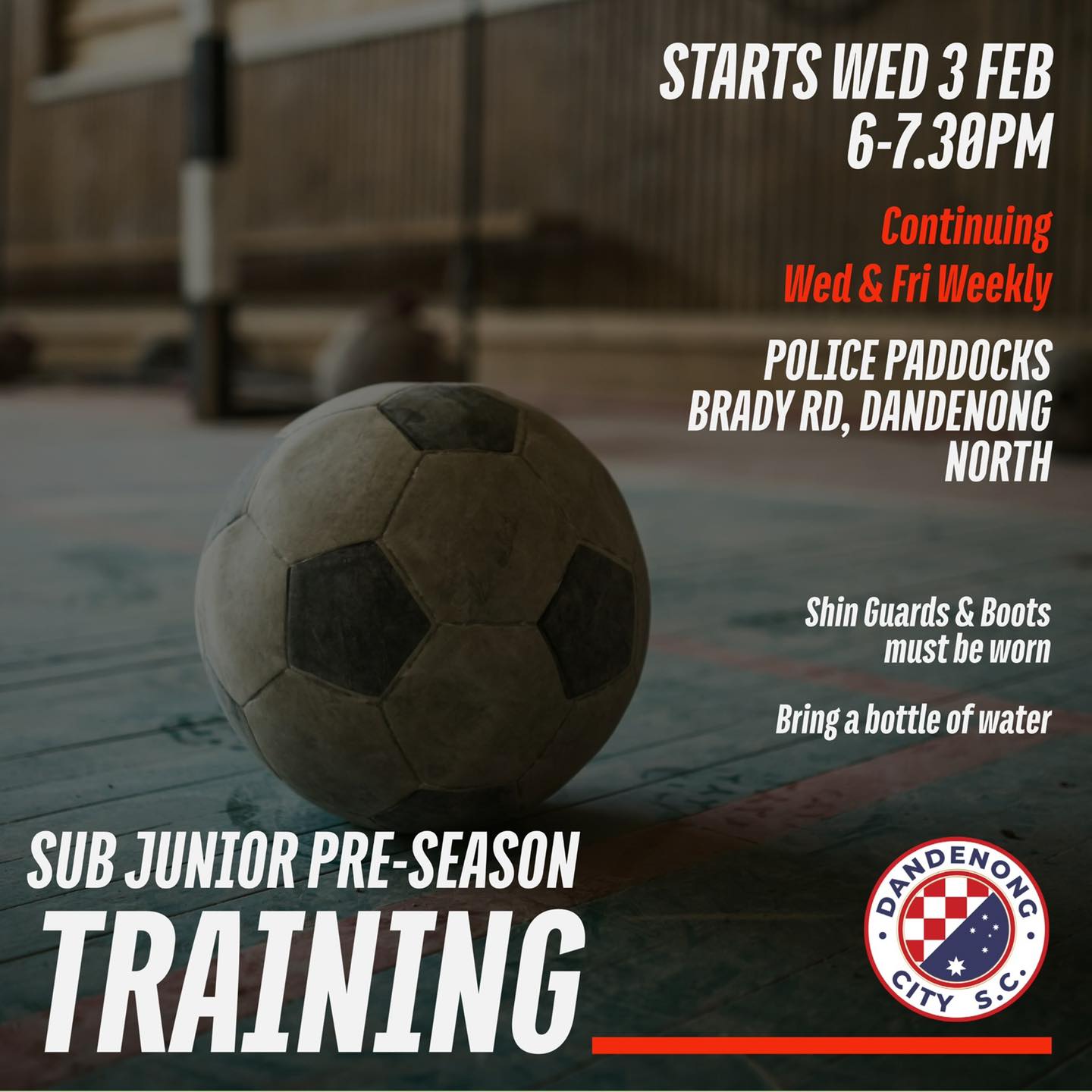 Pre-Season Training - Subbies & Girls!
Training will commence on Wednesday 3 February at 6-7.30pm and will be held at Police Paddocks, Brady Rd, Dandenong North.
Please make sure you come prepared with your shin guards and boots on and don't forget to bring a bottle of water.
Training is for players registered for Dandy City only, registration link below.
We are still looking for a few more players to fill our U9 & 10 squads. All registrations will close on 24 Feb.
https://form.jotform.com/DandenongCitySC/Community_PlayerRegForm