Tuesday, 03 November 2020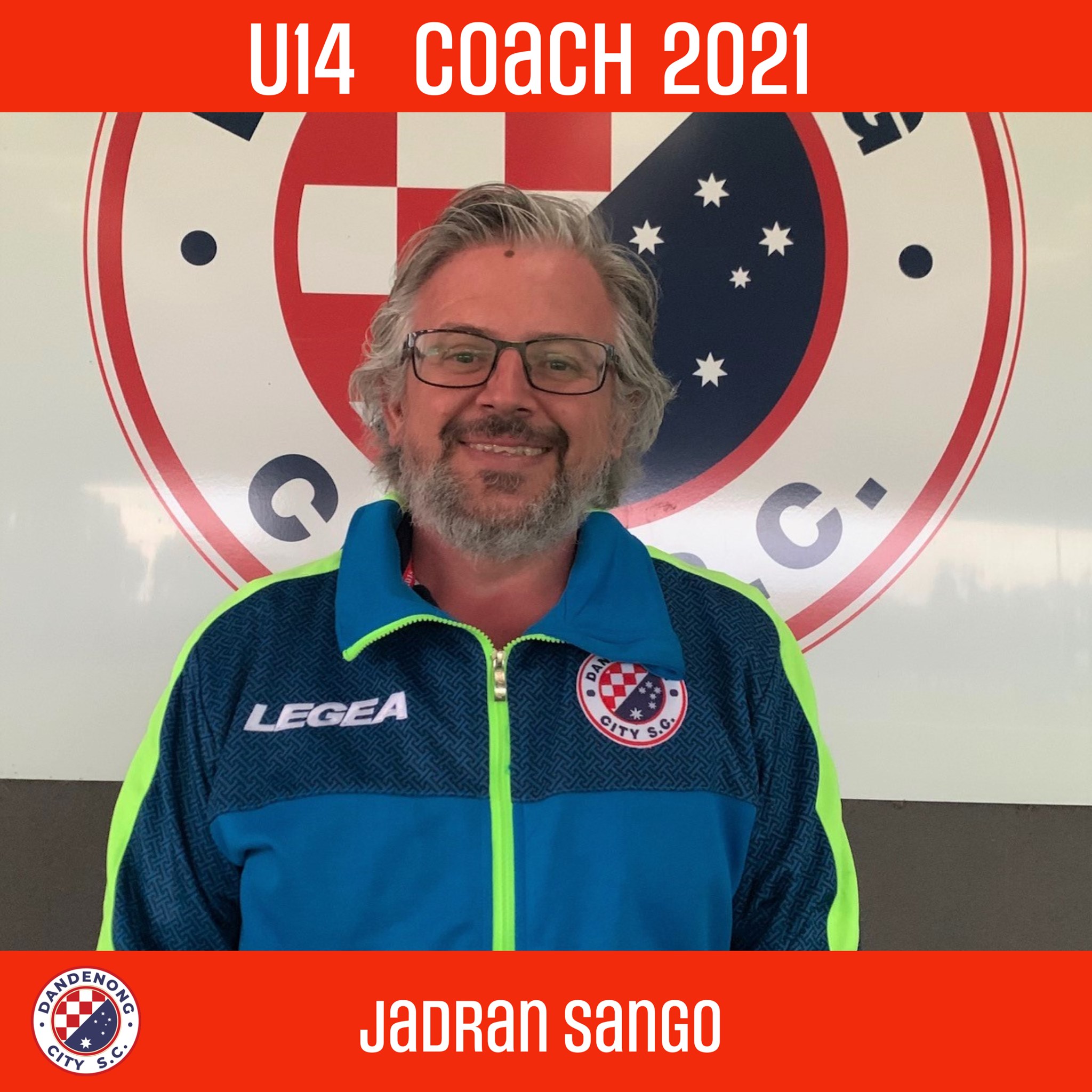 𝙒𝙀𝙇𝘾𝙊𝙈𝙀 to Dandy City - Jadran Sango
Introducing Jadran Sango to Dandy City as the new coach of our u14 NPL squad.

With a successful career spanning decades as both a player and a coach for futsal and outdoor football, we look forward to seeing the results of his immense experience. Alongside his appointments at Bulleen, Eastern Lions and Nunawading is a coach with an impressive record of tournament wins. Lets make Jadran welcome.

"Firstly I would like to thank Dandy City for giving me the opportunity to join such a great club with a rich history.

I am grateful and very humble to be chosen to coach the U14 NPL team .
My Football and Futsal journey as a player and coach spans over 40 years and along the way I have had success together with disappointment.
14 years of age in my opinion, is a critical year, this is the start of becoming a player where you build strong resilience and learn all aspects of Football to set you up for the future.

I am passionate about Football and Futsal, as we all know the current stars (Messi, Ronaldo, Neymar and others) we all enjoy watching, started their own journey playing Futsal.
Hopefully I can bring to the club a different mindset as both Football and Futsal complement each other.
I enjoy learning, teaching, helping, assisting, communicating to every player on the squad and get so much satisfaction when I see players grow and develop in not just Football but also in life.

Looking forward to build a team and stick together (very important) through the age groups and hopefully we can watch our 14 year old's today play for the seniors one day.

A challenge and opportunity I'm ready to take on and can't wait to meet you all at the club" - Jadran Sango
O҉P҉E҉N҉ D҉A҉Y҉We will be holding an Open Day on ...
DANDENONG CITY EXPRESSION OF INTEREST
DANDENONG CITY EXPRESSION OF INTEREST